What does an Elder Law Attorney do?
A great many people aren't completely sure what it is that an elder law attorney does. Above all, elder law attorneys advocate for elderly people and their loved ones. Most elder law attorneys are trained in tackling a variety of legal issues that primarily affect disabled and elderly individuals, as well as their caretakers, family members, and friends. These issues are often related to important matters such as long-term care, guardianship decisions, Medicare and Medicaid, Social Security, end-of-life, elder abuse, financial and estate planning, retirement, and health care. Although elder law focuses primarily on senior citizens, it is important that friends and family members are also informed about what is happening and about plans for the future. 
Just like in the medical field, the legal field has many different areas of practice, as well as a variety of types of professionals that focus in those different areas, including elder law. Elder law attorneys have specialized training in the field of elder law. The main organization that provides this training is the National Academy of Elder Law Attorneys (NAELA). Due to the changing laws, elder law attorneys frequently participate in continuing education courses.
Elder law attorneys specialize in matters that affect the elderly. The needs of older adults are different and more specialized than the needs of other people. It is important that you get an elder law attorney for elder law issues, because they are highly experienced in handling them. Not only are elder law attorneys experienced in handling estate planning and financial issues, but they also are familiar with and understand the situations that the elderly often have to face, such as figuring out life planning and assisted living. Additionally, elder law attorneys are usually well-equipped to take care of delicate issues involving the physical and emotional needs of disabled and elderly people. Often, these issues are complicated and require the help of an expert to figure out. 
So, what are some ways that an elder law attorney can help you? Elder law attorneys often work with people to create durable power of attorneys. They can also provide financial planning and financial representation services. This includes concepts such as gift, income, estate tax matters, and housing planning and opportunities. Elder Law Attorneys can also help you manage the costs of assisted living and locate facilities for long-term care. Another important task that elder law attorneys do is drafting advanced directives such as long-term planning documents, living wills, and durable power of attorneys. 
When you work with an elder law attorney, you can discuss matters such as probate, estate planning, planning for a loved one with special needs, and wills. Our team at the Law Offices of Bryana Cross Bean is happy to help you with issues surrounding health care planning, including health care power of attorney, Medicare, patient rights, and options for long term care. Another thing that elder law attorneys can assist you with is appointing and selecting a legal guardian. Elder law attorneys are also able to file nursing home claims and go over the details of nursing home resident rights with our clients.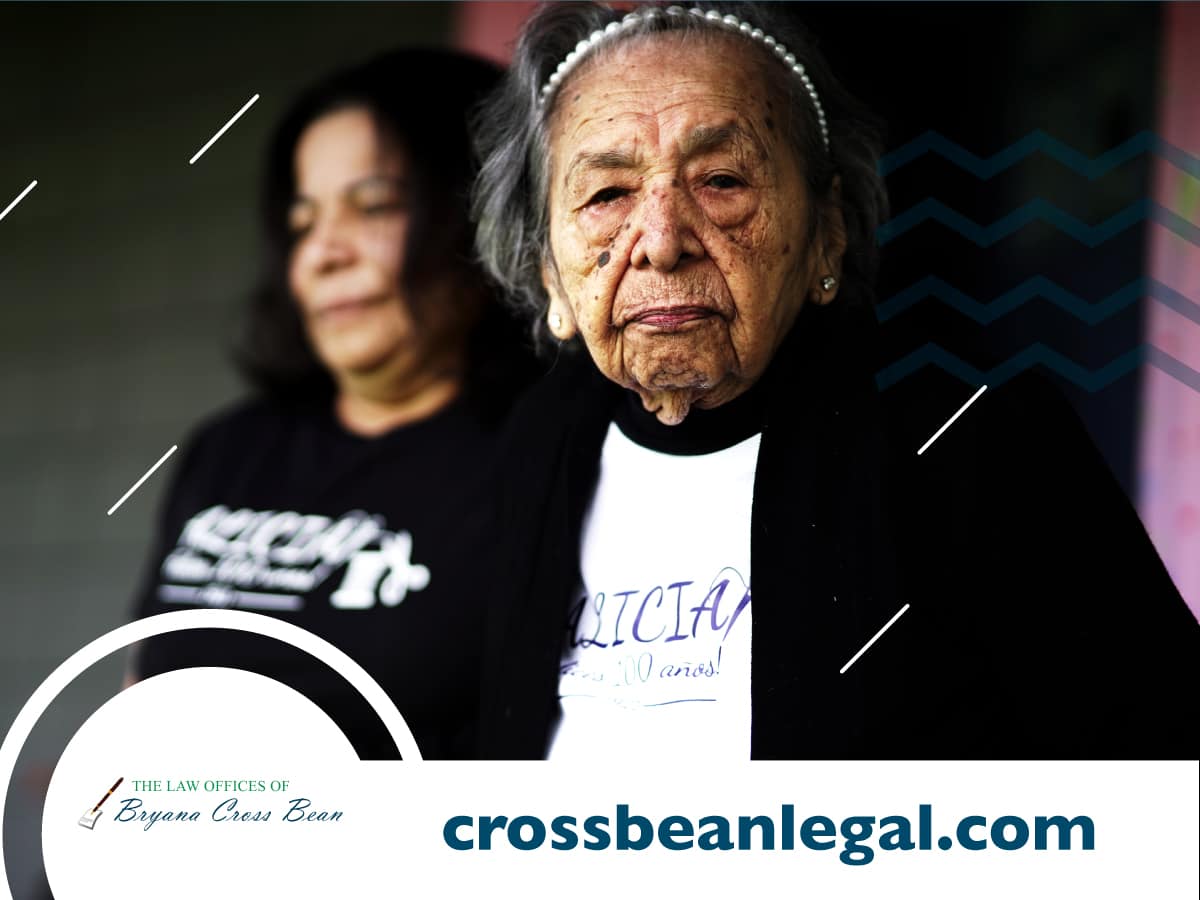 What questions should I ask an elder law attorney?
There are some questions that you should make sure to ask your elder law attorney. You should ensure that the elder law attorney that you are working with focuses in the area of law that you need assistance with. Additionally, you should check your feelings and make sure that you are comfortable with and have trust in your attorney that they will represent you or your loved one as well as possible, while remaining understanding. 
There are some questions that you should consider when you are searching for an "elder law attorney near me." What percentage of their time is dedicated to practicing elder law? How does the elder law attorney compute their fees? How long has this elder law attorney been practicing law, and how long have they practiced elder law specifically? Does this elder law attorney have a specific emphasis within the field of elder law? What information should you prepare and bring for your initial consultation with the elder law attorney? 
The first thing that you need to do is find a reliable, experienced elder law attorney. Thankfully, you don't have to look further than our team here at the Law Offices of Bryana Cross Bean. We specialize in elder law and have many years of experience. With our understanding and compassionate service, you can rest assured that your needs and wishes will be carried out without a hitch.